Living in an old home is so important to me.

It's like holding a little piece of history, and the craftsmanship and detail can't be matched to anything built in the last 50 years. The only thing that builders could have done is have a little more foresight and realized that historically, women like clothes. A lot.

So they should have beefed up the closet space.
The house we live in is tiny (that's being generous) and the closets are no exception. For starters, we have two closets in the entire house. One in each bedroom. No space for towels, sheets, cleaning stuff, nothin.
Now, I'm not complaining. I'm merely setting the story.
Back to the tiny house. I am kind of known for having stupidly large closets. Even in college, I picked my dorm on the sole basis of closet space. So when I moved in here, friends commented on my inability to squeeze it all in, much less share with someone else. Ha.


So out of the kindness of his heart (and after much artful whining on my part), my dear sweet husband gave me
one whole closet
to work with. After filling it with about a third of what I own, I realized that I was going to have to get crafty.
I hopped on
Craigslist
and found a beautiful dresser from the 50's and a wardrobe from the 30's and finally felt settled.
The beautiful handles on my wardrobe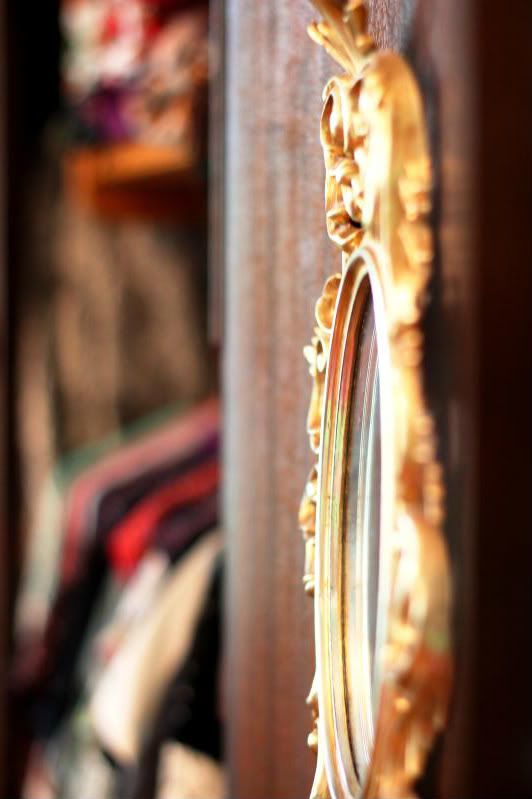 Mirror, mirror...
Holy prints Batman.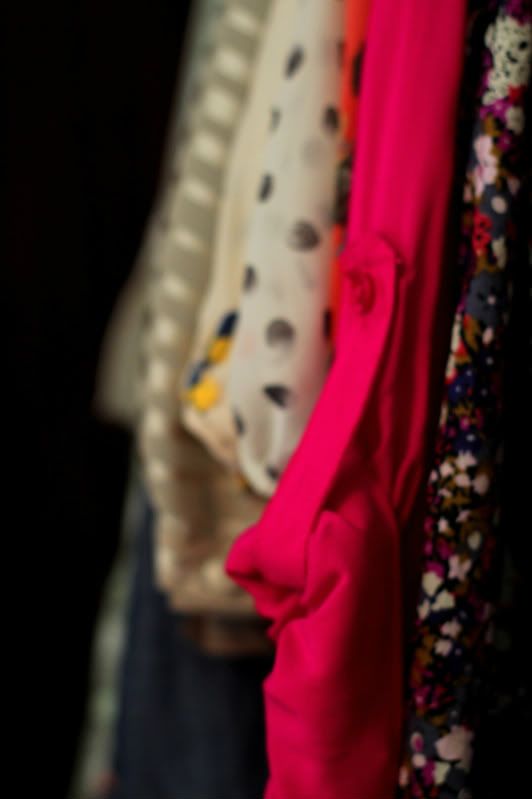 These make such cute impressions in the dirt!